A Night of Guitar with Jeandre Schultz
Having performed for everyone in SA except Steve Hofmeyer, Jeandre is no stranger to the stage or his guitar.
Come and enjoy the ultimate guitar songs with some demonstrations of a couple of guitar secrets thrown in as well – Jeandre will also perform three or four of his own songs.
Guitar secrets and guitar fun is on the menu for the night!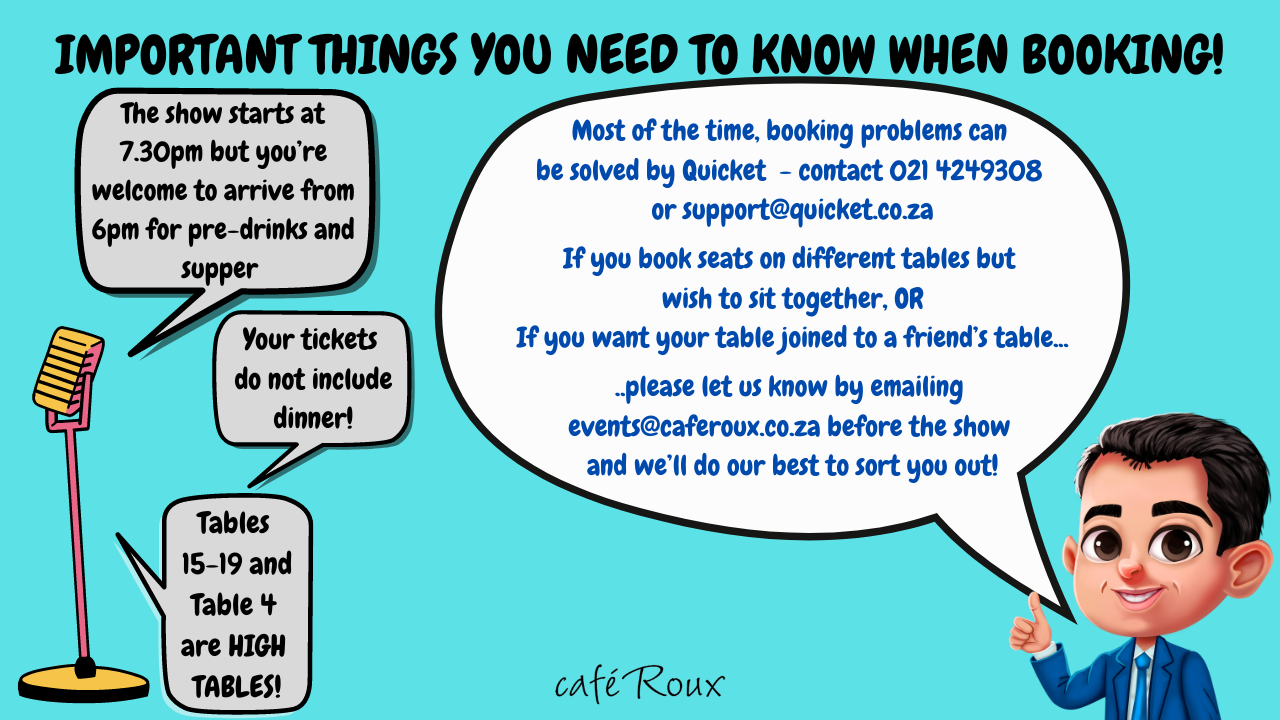 BOOK TICKETS: